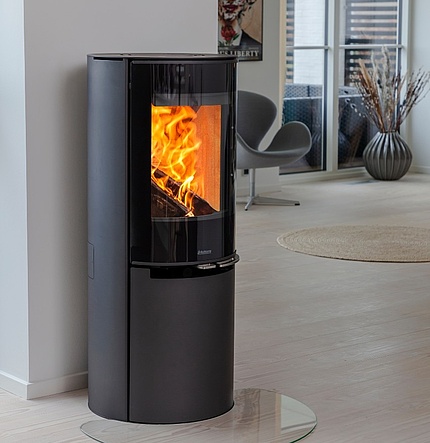 Aduro H4 Lux - Hybrid stove without side glass
Aduro H4 Lux is an elegant hybrid stove with a glossy glass door which gives the stove an exclusively look. The curved glass catches your eyes and leads them directly into a beautiful fire. Aduro H4 Lux has no side glass. This gives the possibility for shorter distance to combustible materials. You can both install Aduro H4... Read more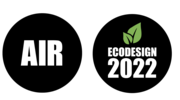 Interested in buying?
Buy your hybrid stove from one of our dealers. Follow the link to find the dealer list.
Description

Technical

Related products
Aduro H4 Lux is an elegant hybrid stove with a glossy glass door which gives the stove an exclusively look. The curved glass catches your eyes and leads them directly into a beautiful fire. Aduro H4 Lux has no side glass. This gives the possibility for shorter distance to combustible materials. You can both install Aduro H4 Lux along the wall and in the corner.
With Aduro H4 Lux you will have:
Controlled manually or via smartphone
Programming options with weekly program and temperature control
Can start on its own and maintain room temperature
Possibility for external air supply
Automatically supply of air due to the Aduro-tronic automatic
Firing in the greatest possible consideration of the environment
A wireless room temperature sensor is included. With this, you can easily control the temperature in the room.
For Aduro H4 Lux, you can buy a special floor hearth in two parts, of which one part is put in front of the stove and can easily be removed and cleaned on both sides. It is also possible to buy a decorative top plate in soapstone or limestone, which creates a beautiful contrast to the black stove and retains the heat for a long time.
Effect
7,0 kW firewood / 6,8 kW wood pellets
2-9 kW (Firewood 3-9 kW / Wood pellets 2-7 kW)
> 81% firewood / > 87% wood pellets
Power consumption in operation
According to EN13240 and EN14785. 10-14 Pa with a cold stove.
You should only use bright Ø6 mm pellets with a maximum length of 30 mm – type ENplus quality A1. Read more here.
Wood pellet capacity: approx. 13 kg
The app is compatible with iOS 12 or later versions and Android versions from 5.0.
For user manual and DoC for Aduro H4 Lux, click here.
Measurements
Flue outlet diameter top/rear
Distance from floor to centre of rear outlet
Distance from centre of exhaust branch to rear edge of stove
Height exhaust branch above floor
Width of combustion chamber
Wood pellets (ENplus A1 quality)
Capacity pellet container
Distance to combustible material
Please ensure that all local rules and regulations are complied with, including CE marking of the exhaust connector. Additionally, distance requirements to flammable material for the exhaust connector must be respected.